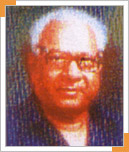 Shri F.S. Mehta (Presidents)
He is the president of the society. He is landmark in the field of advocacy. He is blend of conduct, polities, Law and efficiency.

He remained president of "Raj Bar Association". He also enjoyed the presidency of student union of Maharana Bhopal College, Udaipur and remained former Chairman of Municipal Badi Sadri (Chittorgarh).

He is senior advocate of Udaipur. He has been elected undisputed chairperson of Aadinath Shiksha Society.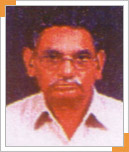 Dr. Keshar Singh Sarangdevot (Vice President)


He is the vice president of the society. He is an M.A. in Hindi, M.Ed. and hold PhD. degree also. At present he is also rendering his services in the field of education.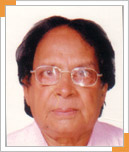 Dr. H.S. Kanthaliya (Founder)
A dynamic and versatile personality with a determined character who himself has been an Excellent Teacher, Director of institutions, a renowned social worker, a missionary to establish morals & values, a facilitator to all the needy, oppressed & poverty-stricken people of the society, a guide for various careers, a staunch follower of Sadhus & Sanyasees.

He obtained his ph. D. in Jainism. He is a demonstrator of jain philosophy through organizing different camps. He was founder presidents of Lions Club International, Hiran Magri, Sector 11, Udaipur. He was quest chairman of Lions International Dist. 323 E-2.

His dynamic and multifarious roles and responsibilities often bring him face to face with challenging situations that call for versatile proactive leadership and new conceptual frameworks.

Shri Rahul Kanthaliya (Secretary)
He is a dynamic personality. He is the secretary of the Aadinath Shiksha Society. He is synonym of hard work and sincerity. His creativity speaks leaps and bounce in his buildings built by him. His various work of art and architecture speaks of his constructive genius.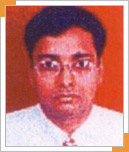 Rakesh Jawar (Treasurer)
Being B. Sc. And ICWA, he has reached the height of manager in Sadhana phosphate. Presently, he is treasurer of the Aadinath Shiksha Society. With his determination and patience he has made his own identity in the field of Accounts.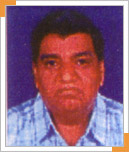 Himmat Singh Dala (Jt. Secretary)


He is Joint secretary of the Aadinath Shiksha Society. At present he is serving as a Development Officer in National Engineer.